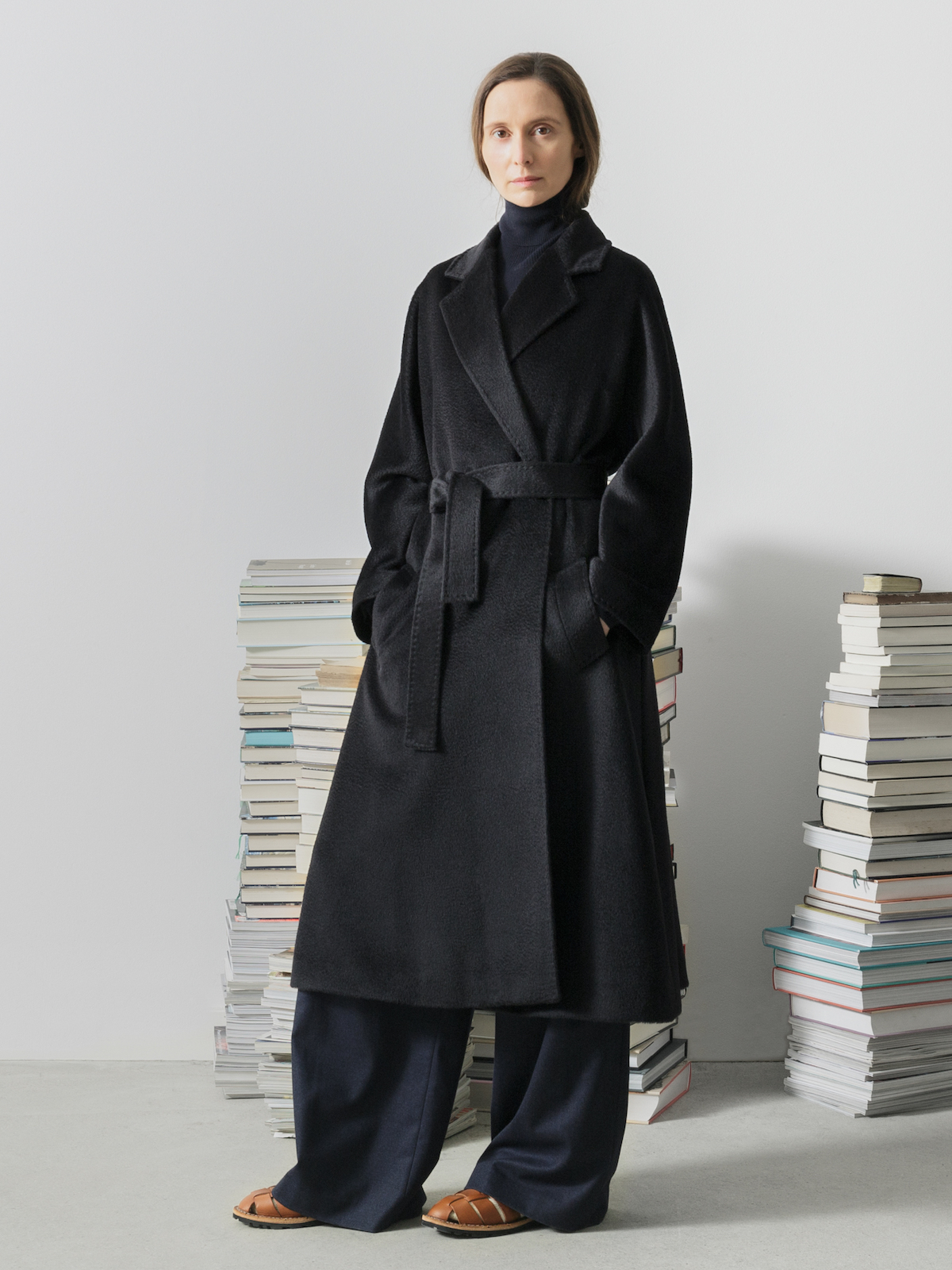 Baby Suri Alpaca wool
Suri Alpaca wool is super fine and of excellent quality. It is soft to the touch, silky and shiny. Suri Alpaca wool is a superior quality Alpaca wool that stands out for its softness.
Approximately only 10% of the alpaca population in Peru are Suri as opposed to the 90% that correspond to the Huacaya alpaca.
The Suri alpaca has a distinctive appareance, its hair is long and curly. The fiber grows parallel to the body of the alpaca and has a silky and shiny appareance.
The term "baby" refers to the first shearing. Our coats of Baby Suri Alpaca are created with a selection of the finest Suri Alpaca yarns from the first shearing.
Knitbrary Baby Suri Alpaca wool coats
Alpaca coats are light but very warm pieces. Their warmth and lightness awaken a pleasant sensation when we use Suri Alpaca wool coats on Winter days.
At Knitbrary we are focus on creating luxury knitwear for men and women who appreciate the quality of special pieces handmade from Baby Alpaca wool. But sometimes we find so special fabrics that we cannot avoid working with them. This is how we have created our special edition of Baby Suri Alpaca coats.
Our Baby Suri Alpaca wool coats are timeless, durable and high-quality pieces. Each one stands out for its comfort and elegance.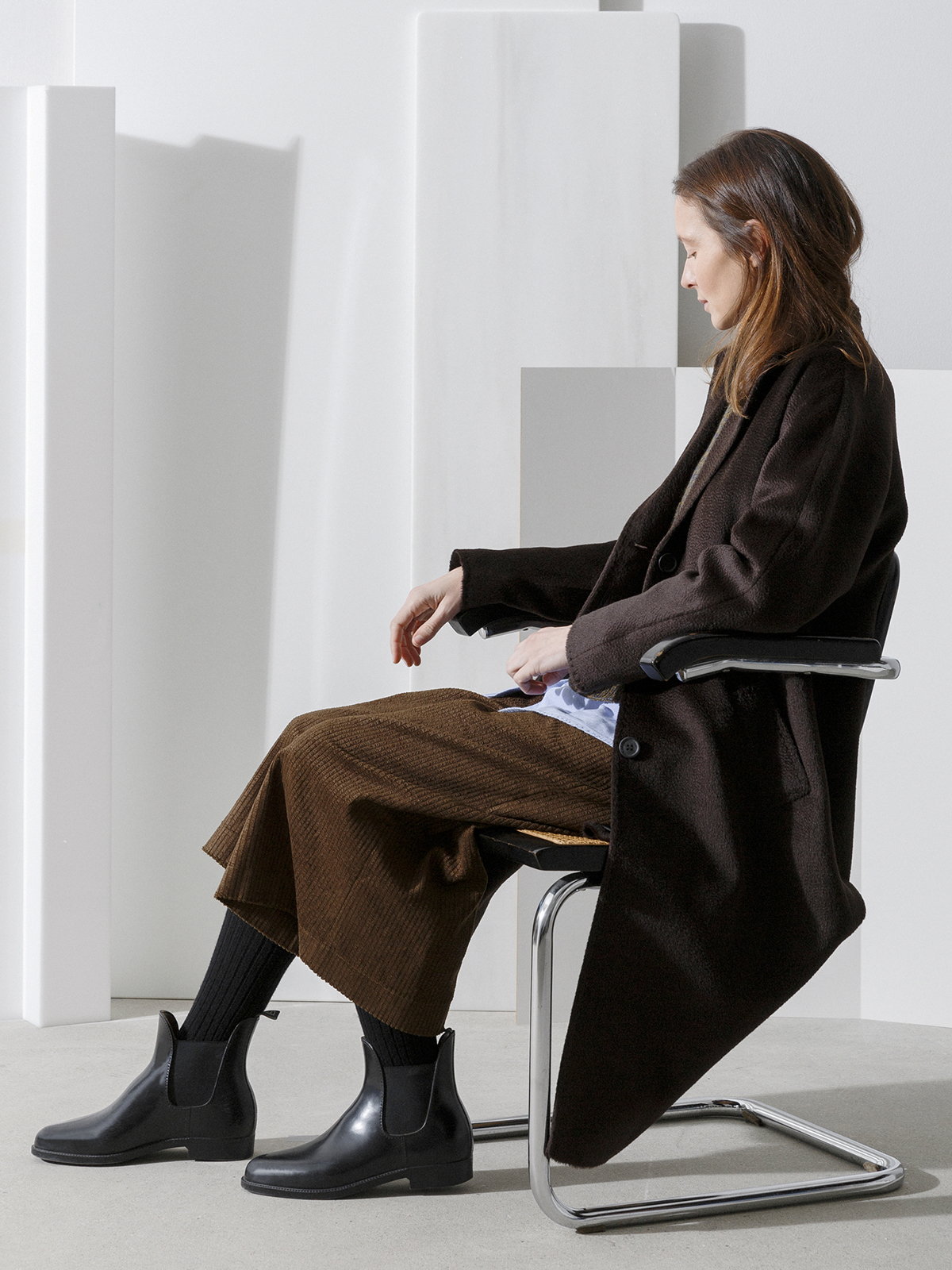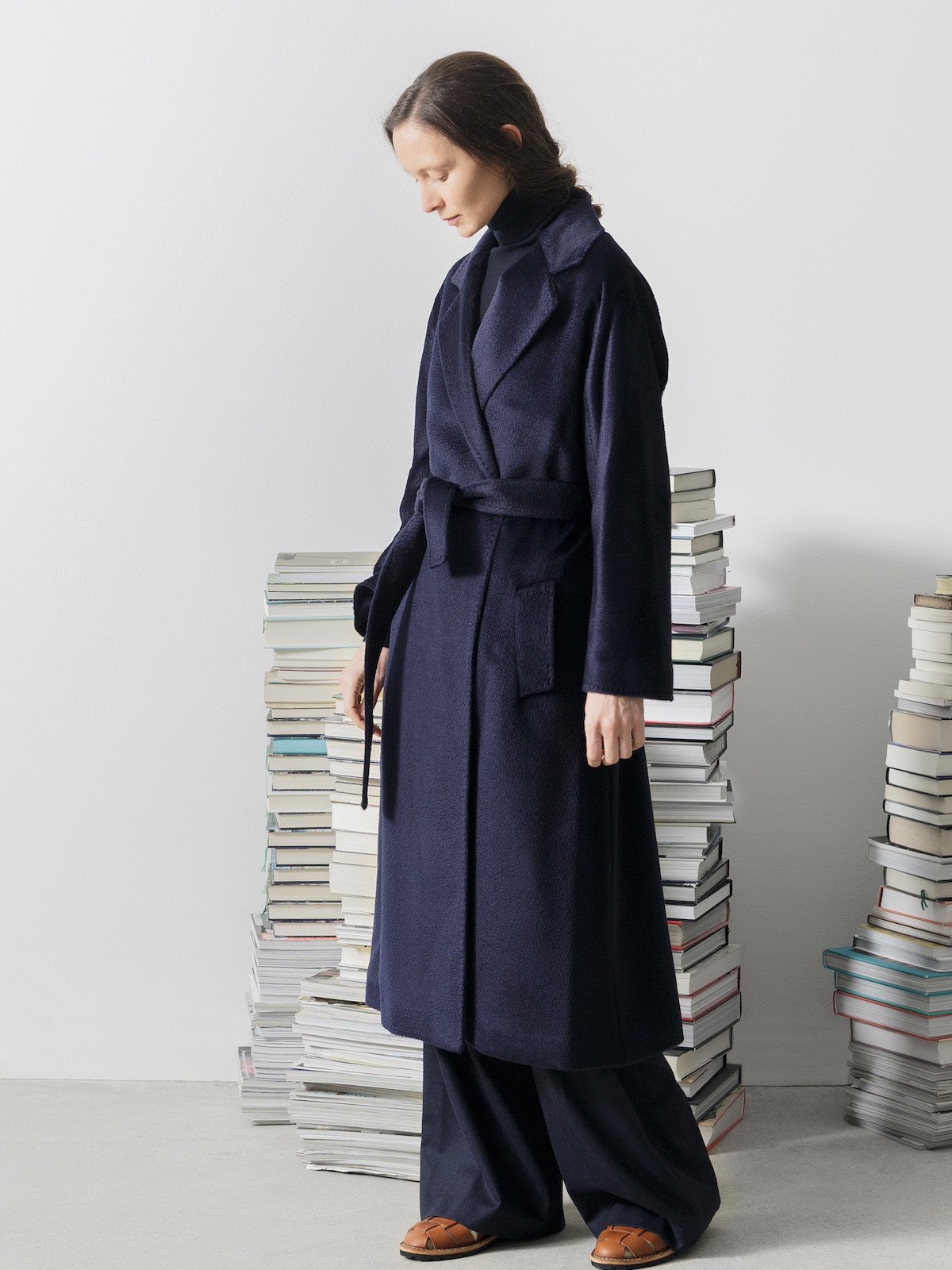 Baby suri alpaca coat
Our Baby Suri Alpaca robe coat for women is made with Baby Suri Alpaca and Wool blend. It is available in Black Coffee, Dark Navy and elegant Black tones. A limited edition piece that surprises with its lightness and movement.
This alpaca coat hangs elegant and fits the body perfectly. It is fully lined in 100% Bemberg and with large side welt pockets. It is a timeless piece with a perfect length that falls well below the knee.
Smart coat
Our Smart coat for women is made from Baby Suri Alpaca and Wool. It is an elegant and limited edition piece. We have only created 25 pieces in Dark Navy color and 11 in Black Coffee.
It is a timeless piece with the luxurious lustre and warmth of Suri Alpaca wool as the highlights. Its lightness, its elegant drape and its design for a straight shape make it fit the body perfectly.
This Baby Suri Alpaca wool coat features a 100% Bemberg lining, buttons on the front, comfortable side pockets and two hidden chest pockets.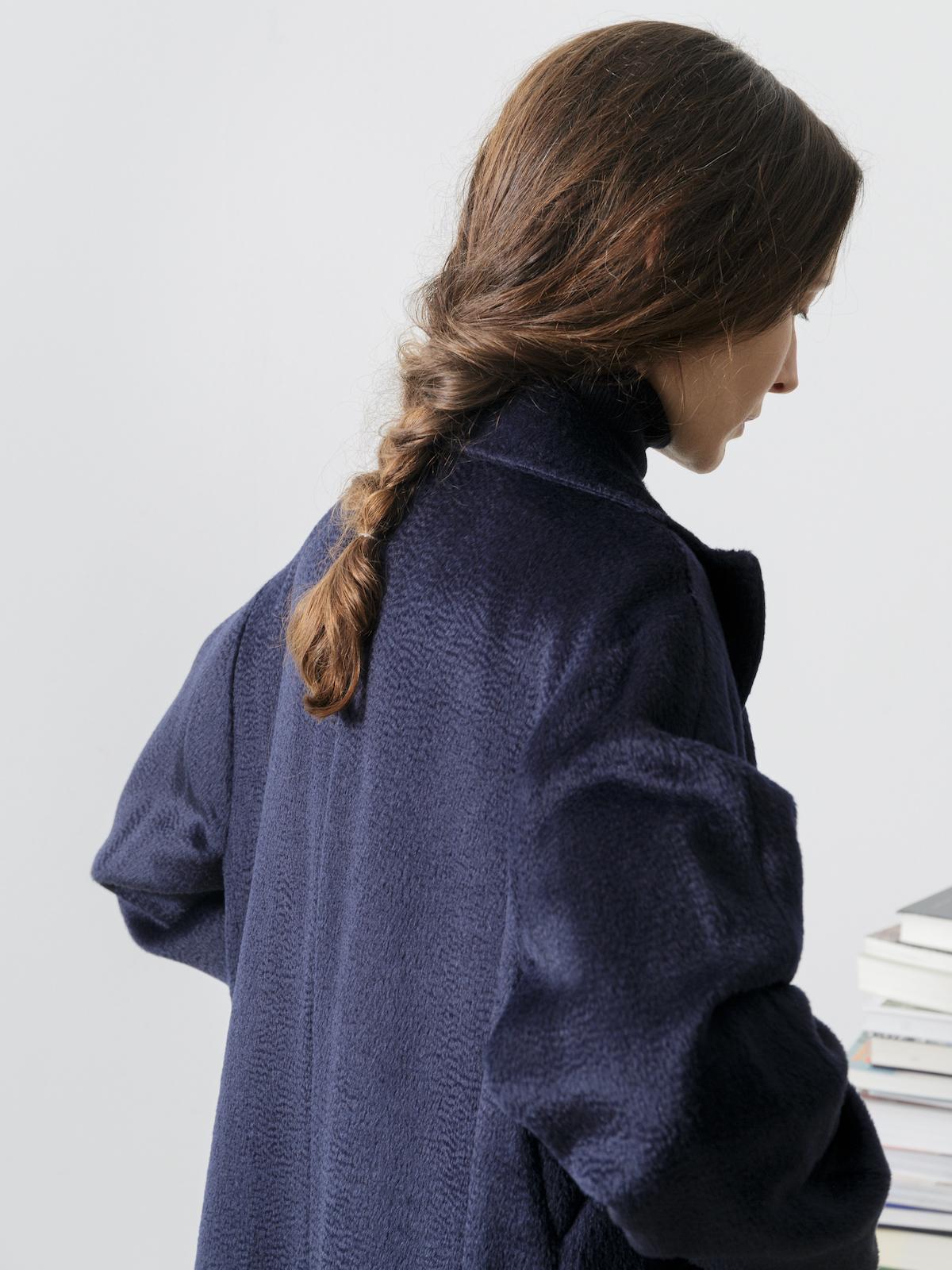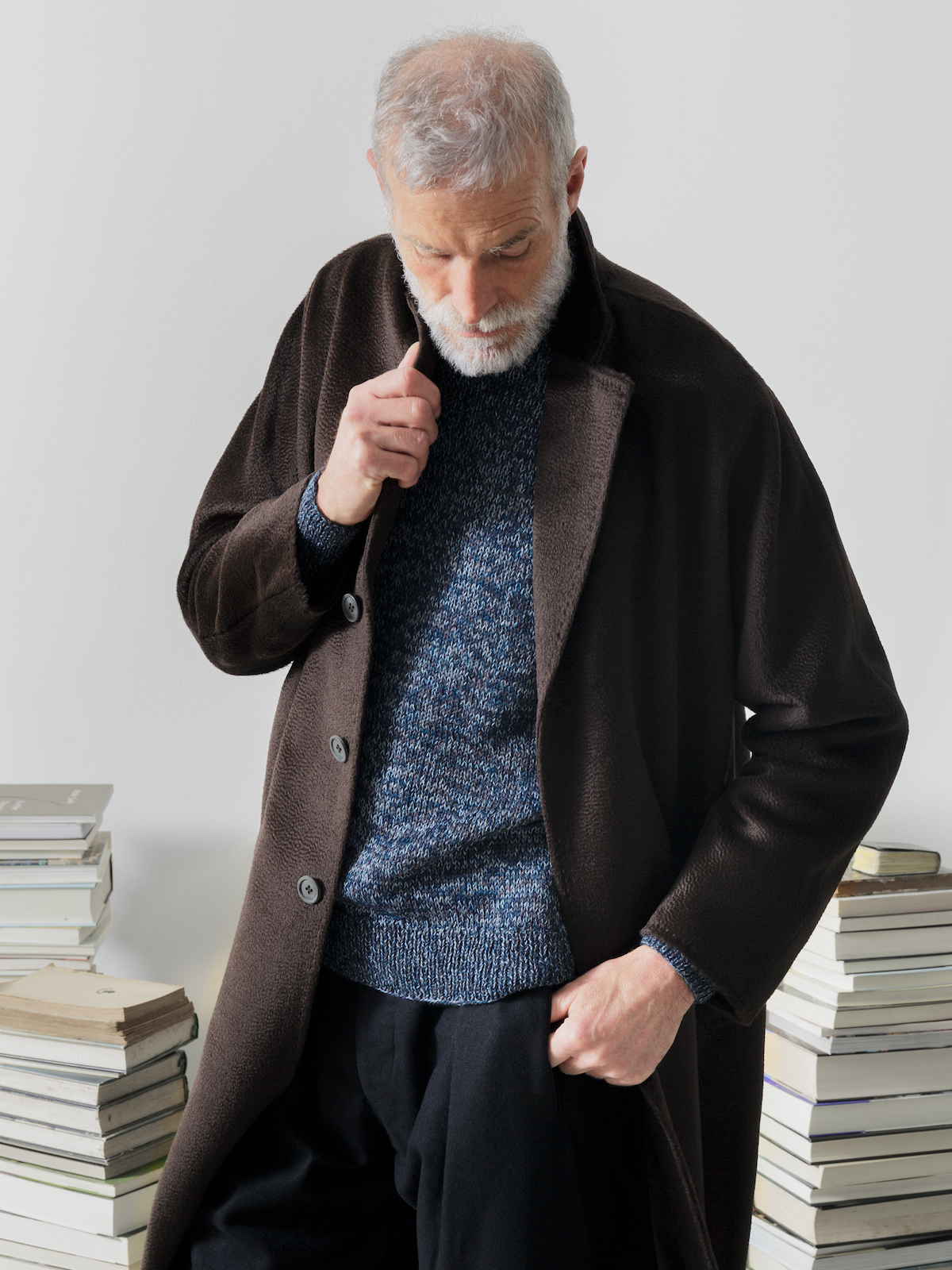 Baby Suri Alpaca coats for men and women
At Knitbrary we create unique, elegant, comfortable and high-quality pieces. We love the warmth of Alpaca wool and its spectacular softness and lustre, and we turn it into art.
On our online store you will find Baby Suri Alpaca coats in different shades: Black Coffe, Dark Navy and Black, for both men and women.
Of course if you have any questions about any of our pieces, please don't hesitate to contact us. It will be our pleasure to attend you.