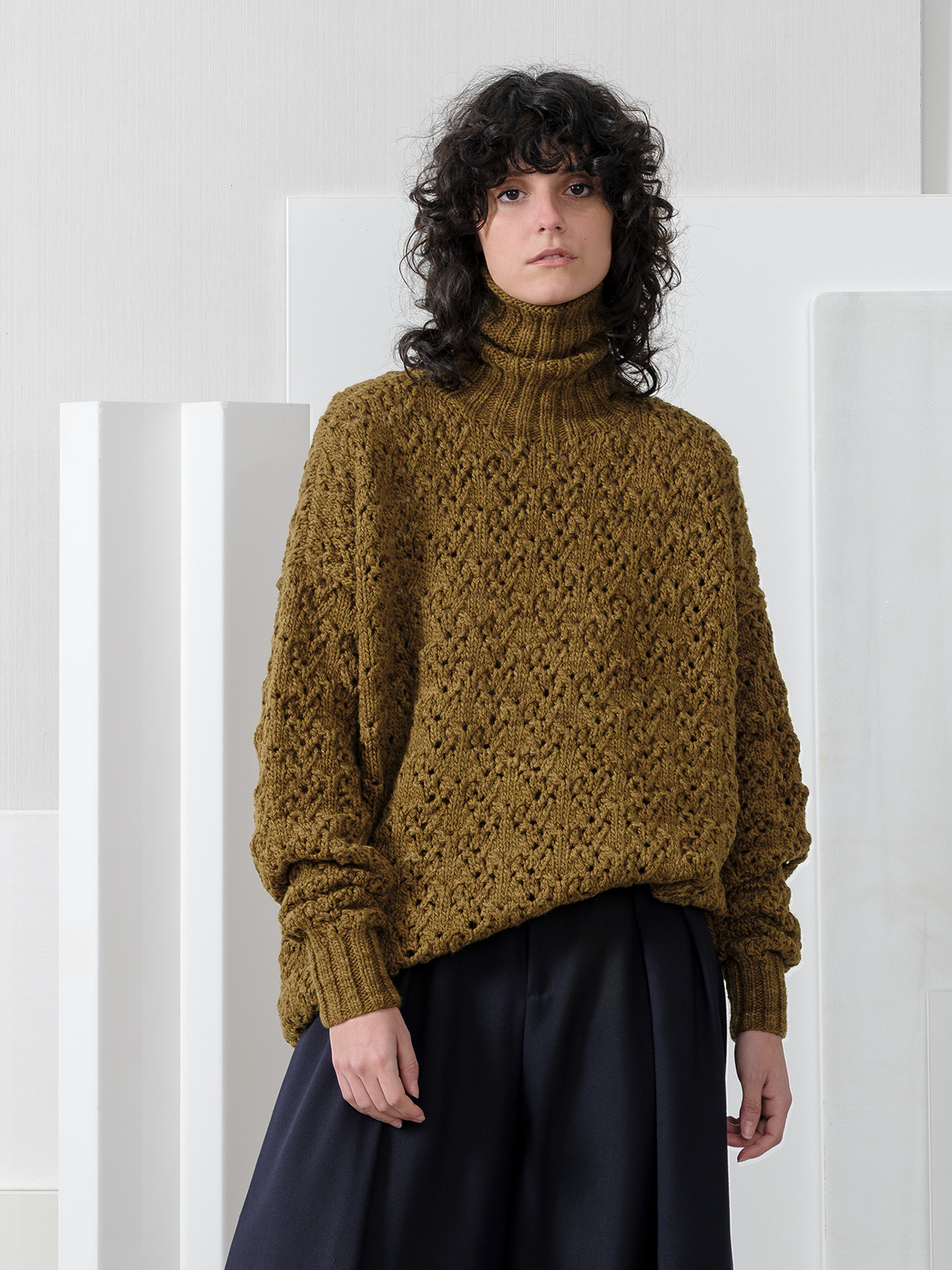 Our lives changed in recent times. We couldn't meet each other, we couldn't touch each other, but we continued to communicate in many ways, not just through verbal or written language.
The words "text" and "textile" have the same origin and like the poet, the knitter links elements to compose an honest dialogue full of meaning.
Ancient techniques become new for writing a discourse that travels from the past to the present to remind us who we are.
A calligraphy drawn with elegant gestures that transmits serenity and passion, a message that gives us hope.
Chapter AW21/22
Dialogue gives hope
Baby Alpaca, Merino Wool, Silk and Cashmere sweaters and cardigans made entirely by hand.
Photographer: Luis Díaz
Models: Myriam Rincón & Henrik Tjaerby.
Special thanks to STEVE MONO for his wonderful sandals and shoes.