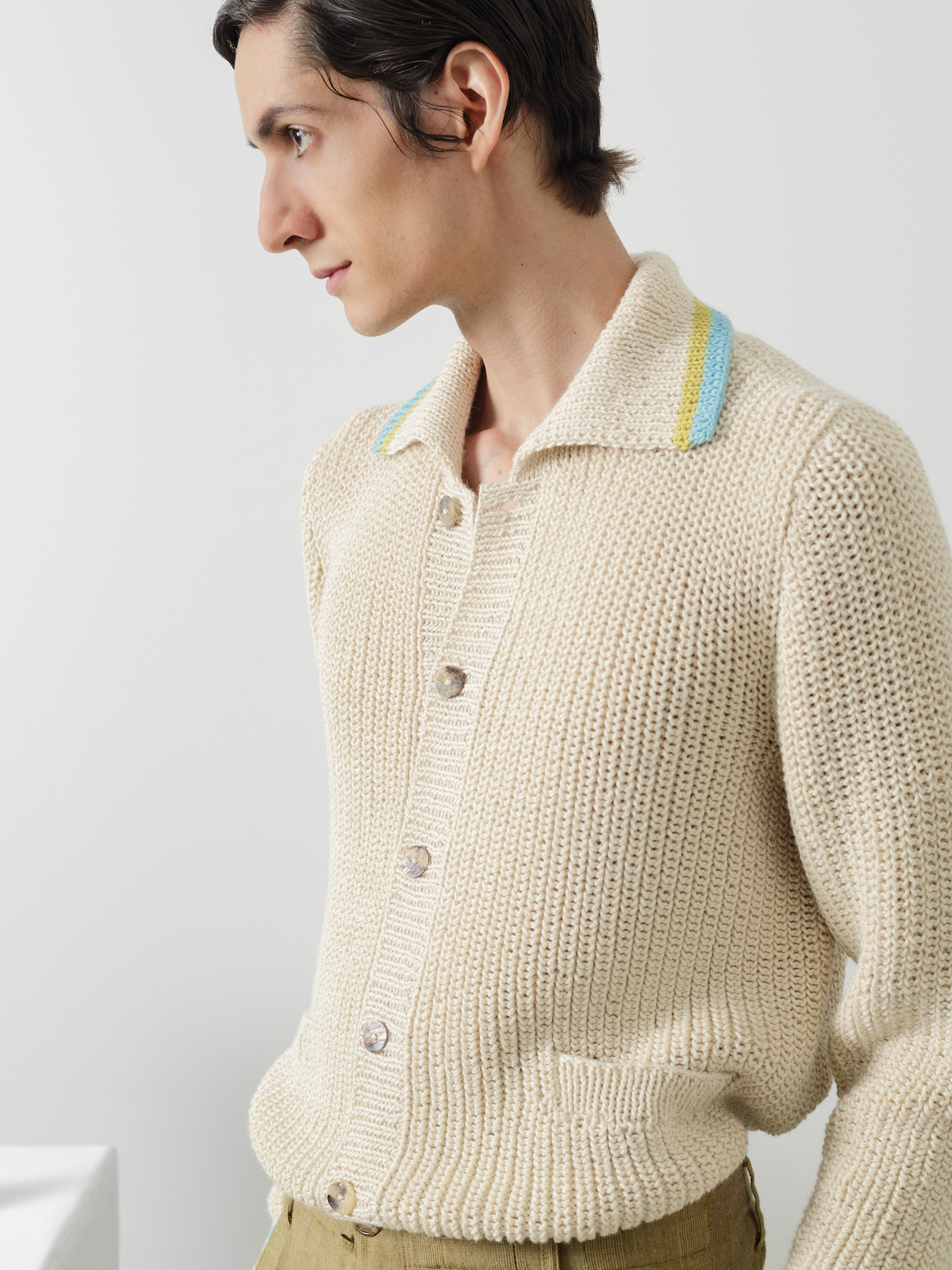 Pima Cotton: one of the best cotton in the world
Peru has one of the richest textile cultures in the world, which goes back a long time ago. A country that hides great treasures as Vicuña, Baby Alpaca or Pima Cotton.

This last one, Pima Cotton, is considered one of the best fibers in the world. It has a very characteristic soft, silky and shiny touch that is resistant and durable. It is also one of the longer and finest yarns. Knitbrary presents this fiber in our summer pieces. Timeless and traditional creations made to last.

This kind of yarn is grown in Valle del Piura, a perfect place for the Pima Cotton harvest due to its microclimate and location. It is one of the most exclusive yarns around the world, therefore is used by the luxurious fashion brands, which elaborates great quality pieces with an exquisite touch, thank to the characteristics of this fiber.

Another one of its peculiarities is that due to its delicacy it is collected by hand with great care, in order to maintain its purity and to prevent material from being lost due to broken capsules. This careful process is also the reason that makes the color of Pima Cotton so characteristic, making it go in a beautiful tonal scale of whites, which makes easier the possibility to hand-dyeing.
Once our artisans begins the knitting process, they create unique and timeless compositions which have their own history.

Time is essential for us in each process. Our Pima Cotton sweaters are created leisurely, always putting all our love and attention into every small detail. Commitment, awareness and know-how to be able to create pieces that last in time and memory.




Pima Cotton clothes: soul and tradition
We give you the possibility to enjoy the softness and luxury which our Pima Cotton pieces are made, which also grant you lightness you can enjoy during warmer times, making possible to enjoy them throughout the year.

We create each piece through tradition that it can be perceived when is it used, also transmitting the love, legacy, emotion and time that have been used in the design and creation of each one.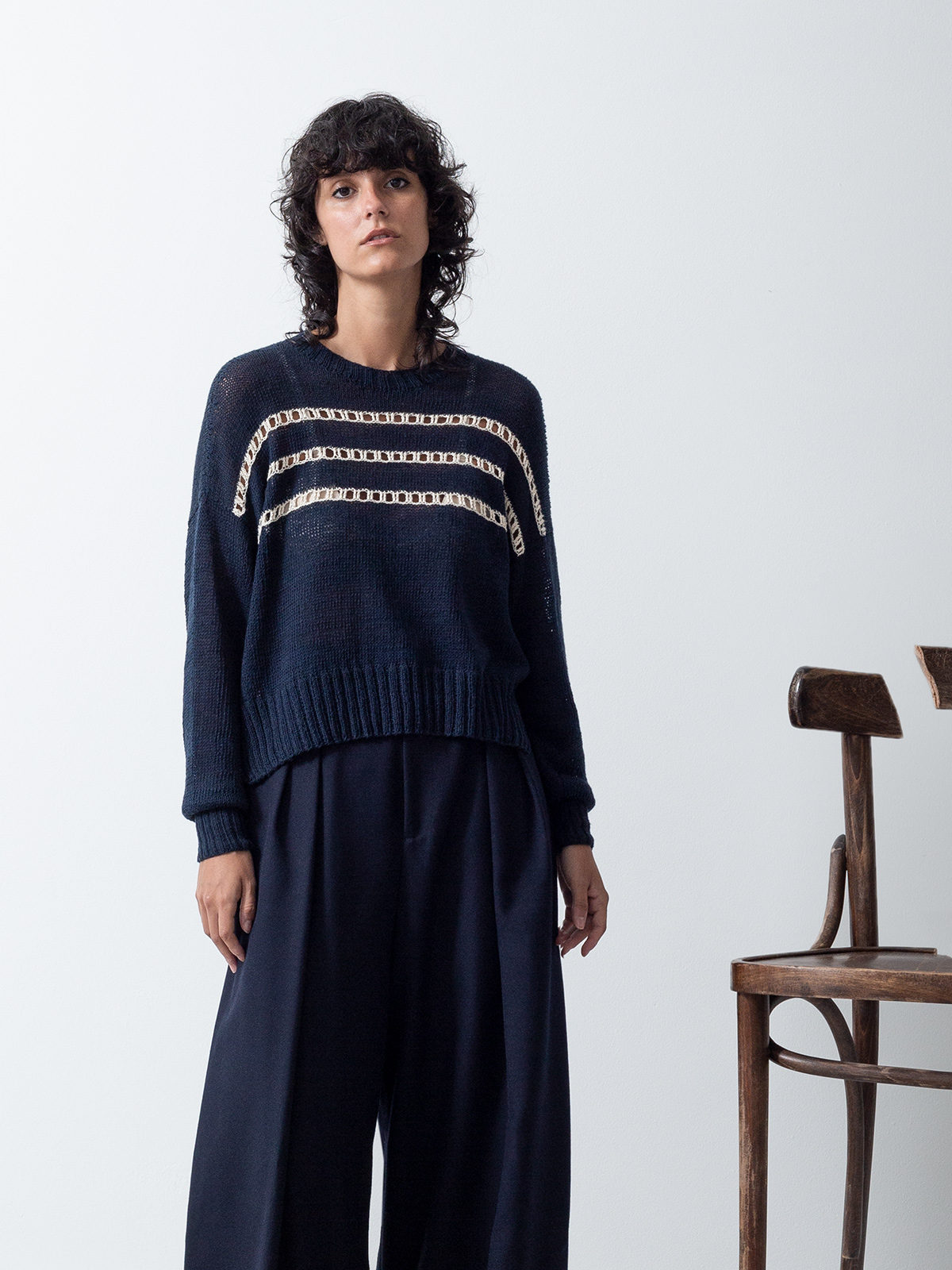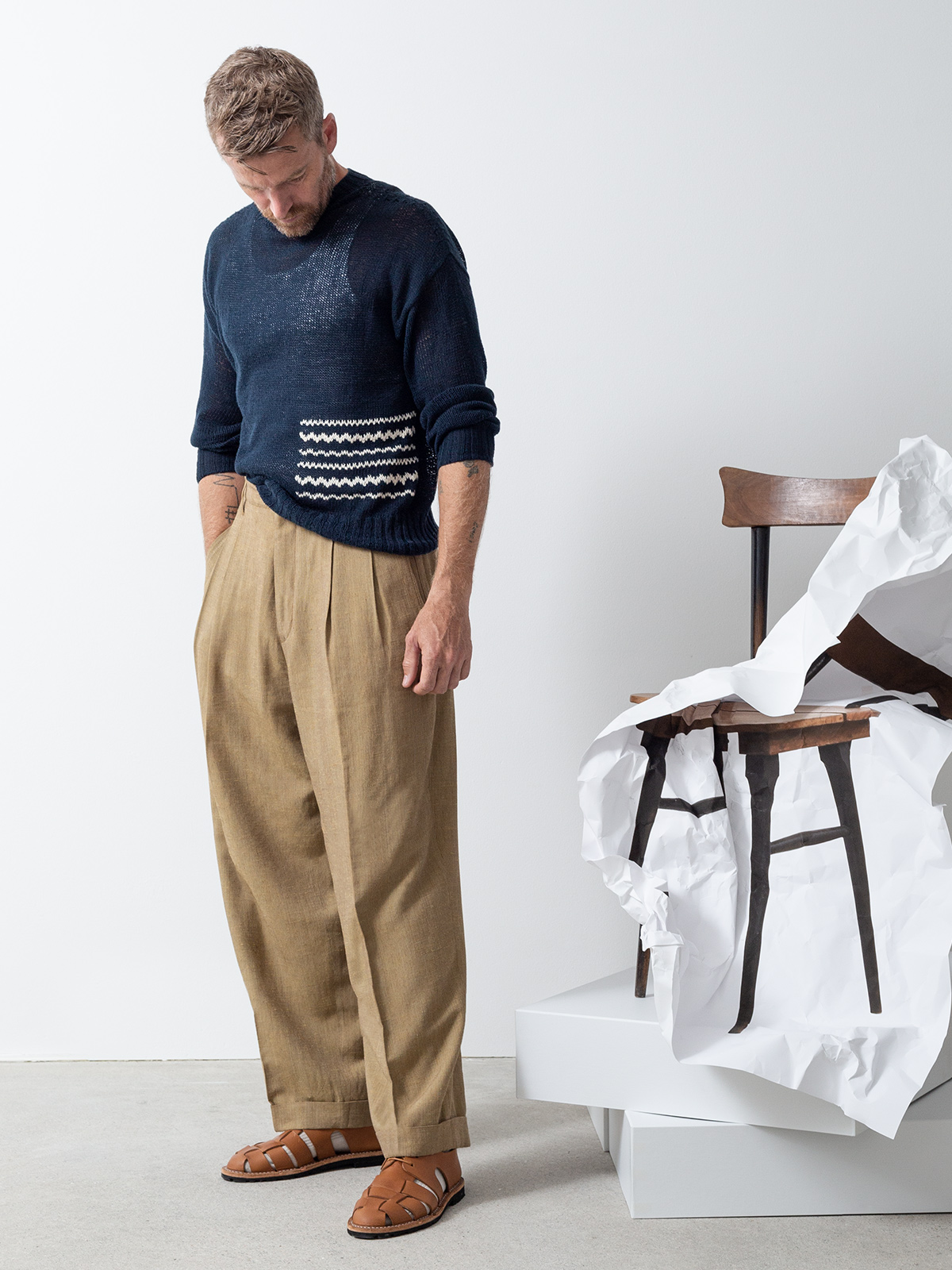 Knitbrary Summer chapter: Pima Cotton sweaters
Our Pima Cotton pieces are designed to be enjoyed during all year, especially when in warmer seasons.
That's why we use three types of yarns for our summer chapter. We grant you with some different compositions and sensations. For this reason we use three different blends, always using the same base: Pima Cotton.

One of this blends is Pima Cotton and Baby Alpaca. This pieces give you a silky touch and become a warmer option. We also mix the Pima Cotton with Linen, creating sweaters full of lightness and fresh, perfect for temperate days. Our third yarn is made 100% Pima Cotton, bringing you softness, delicacy and its unique touch.
Luxurious fashion brands
We want you to enjoy our Pima Cotton sweaters from our Summer chapter, which we use high-quality natural fibers that provide distinction and elegance thanks to their extraordinary design and spectacular shapes and colours. Commited with quality and care, we always work under strict quality standards, taking care of the enviroment, tradition and craftsmanship.

Unique pieces created in a beautiful way.