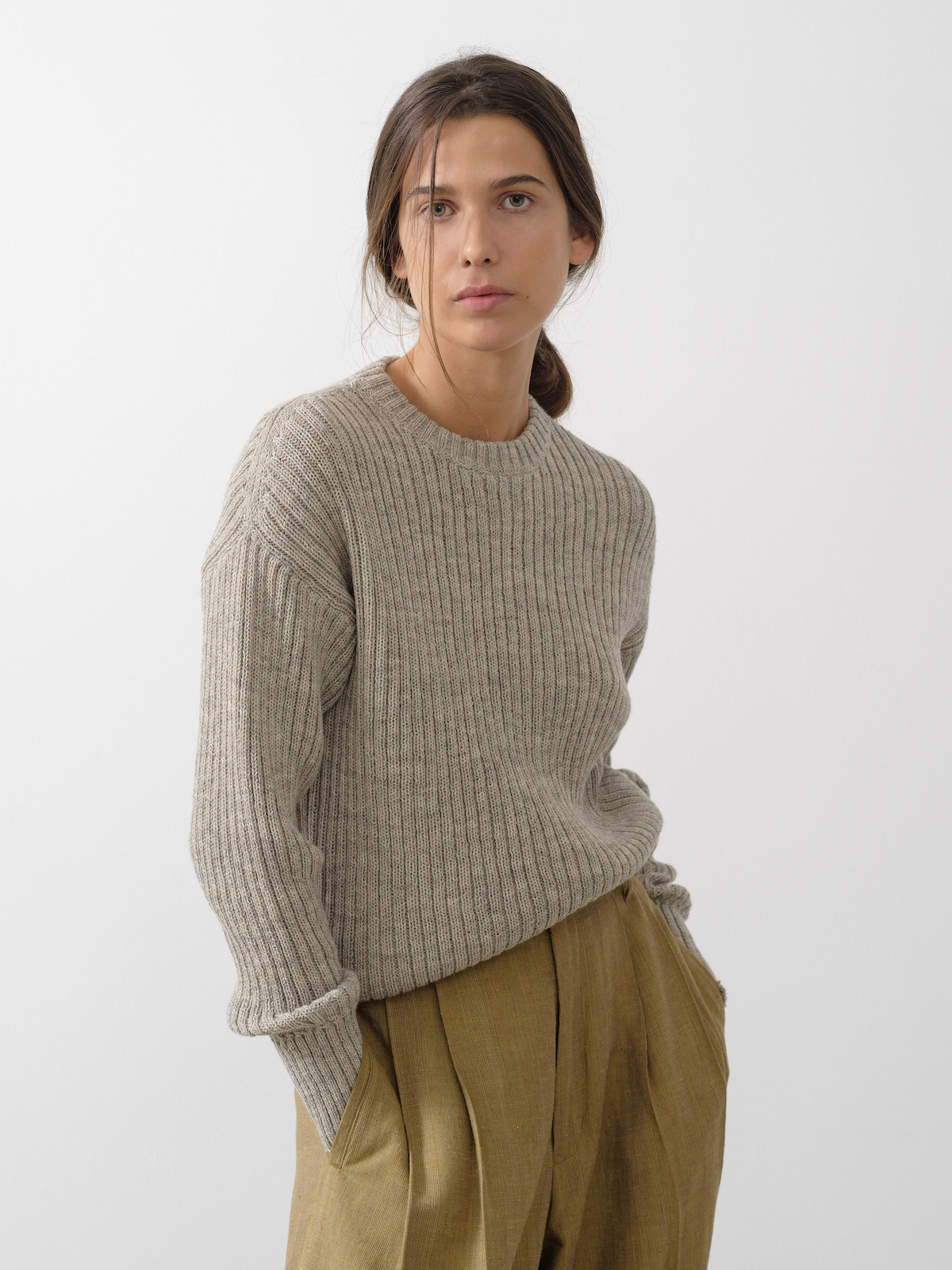 Since we created KNITBRARY we have been in love with the generous color range of the alpacas.
We have always wanted to develop a collection that gave prominence to the natural colors of the yarns, but after a careful thought, we decided that we couldn't or shouldn't just create a one-time collection.
And so "by Knitbrary" was born, a new line of undyed genderless pieces. Intentionally simple designs artisanally built in our workshop in Arequipa (Peru) using, as we always do, (100%) natural yarns.
The "wool Series", 100% Peruvian Highland Wool, consists of transeasonal styles available in 2 natural colors.
We are already looking for new yarns and colors to create new series of enduring and honest pieces with an individual character.
We will have news soon.
Please stay tuned!