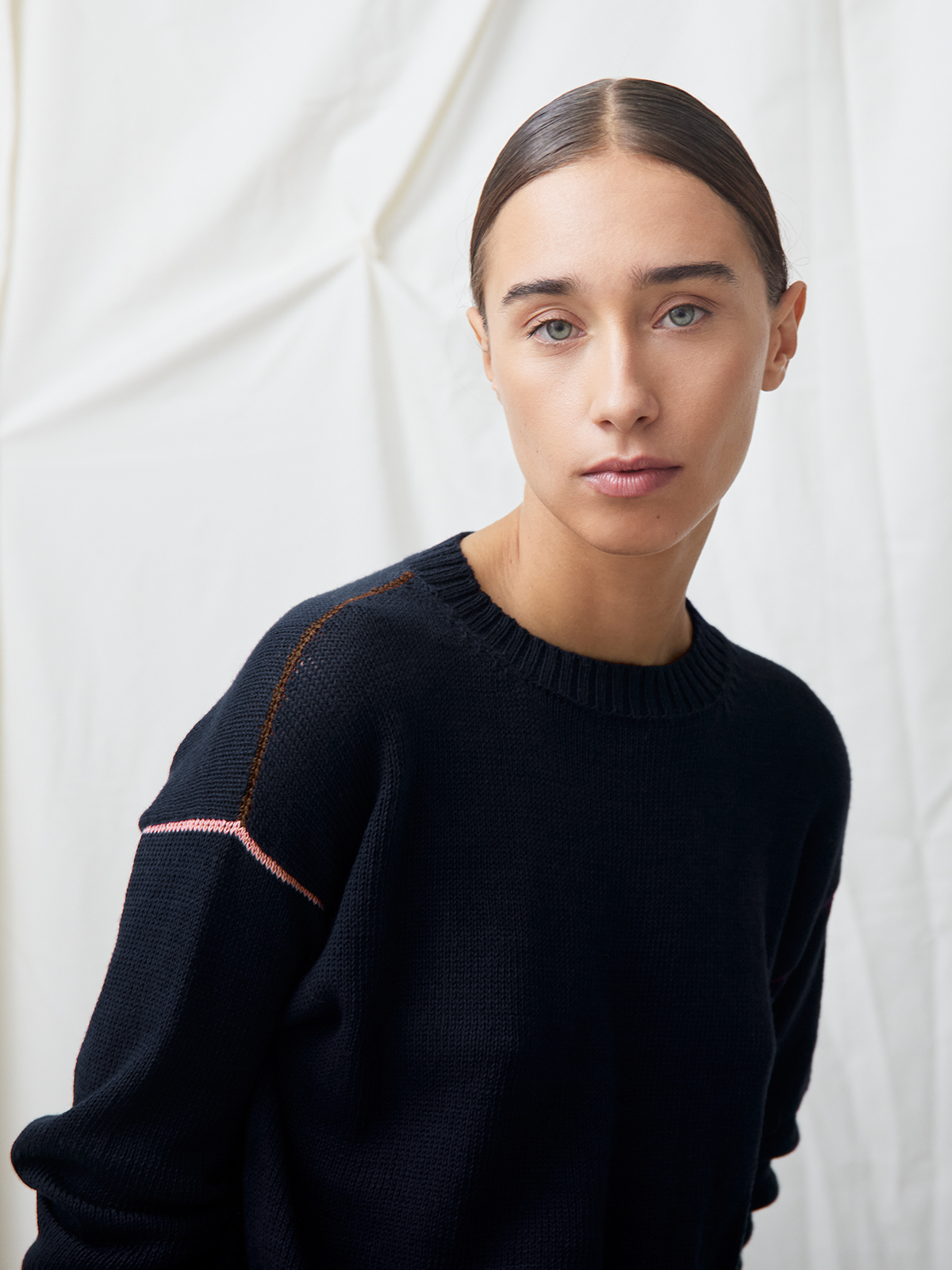 Our raison d'être
Contemporary craft can only survive if it finds its reason for being.

We are the heirs of an ancient tradition. An art that, for many years, we have committed to keeping alive and showing the world with the exquisiteness it deserves, with our vision of design and our desire to improve and innovate at every step.

Our values are universal because they are true.
Photo #01: The Accents sweater

Photo #02: Dyeing yarn process